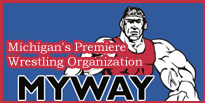 Michigan Grappler FAB 50 Youth Tournament Series

PAST YEARS FAB 50 FINAL STANDINGS:

CURRENT YEAR SCHEDULE (2013-2014)

These events are confirmed, however, schedule and scoring is subject to change

Events are constantly being added so check back regularly for updates

INTERESTED IN ADDING YOUR TOURNAMENT TO THE FAB 50?  E-Mail admin@michigangrappler.com

** For ASICS Kids Nationals - Any junior high wrestlers who compete as Cadets for USAW events, placing at the Fargo Cadet Nationals will count as a replacement for the Kids Nationals

RULES:

Wrestlers in grades 8 and below are eligible.  High School wrestlers are NOT eligible for The Fab 50.  Grade is based on 2012-13 school year.

Only Michigan residents are eligible

Points can be earned by wrestler's placing in any of the Fab 50 credited events for the 2012-13 season (see event list and scoring system below). 

Only one placing can be used from a single event (for example if someone competes in 2 age groups or weight classes at a tournament and places in both, only one placing can count towards Fab 50.)

Results will be tabulated automatically and posted periodically throughout the year for parents/wrestlers to review and check for corrections.  PLEASE try to enter your wrestler with the same spelling First and Last name in all events throughout the year to make it easier to tabulate scores.

Blatant mistakes and/or attempts to tamper with a wrestlers's points and standing will be grounds for complete removal from the Fab 50.  Michigan Grappler will handle any such occurences on a case-to-case basis

Placing in "novice" or "rookie" divisions of tournaments will not count towards the Fab 50


(For example - The Tulsa Nationals have a "Rookie" Division for wrestlers with 2yrs expierence or

less, placing in that division will not score points in the Fab 50.)
SCORING:

Note: If a platinum, gold, or silver event awards only the top 4 places, then only those places earn points from that event.  Likewise, if an event awards more than 6 places, ONLY the top 6 will earn points.

Super Platinum (GRAPPLER FALL CLASSIC)

1st = 30pts

2nd = 26pts

3rd = 24pts

4th = 22pts

5th = 20pts

6th = 18pts

7th = 16pts

8th = 14pts

Platinum events

1st = 20pts

2nd = 18pts

3rd = 16pts

4th = 14pts

5th = 12pts

6th = 10pts

Gold Events

1st = 14pts

2nd = 12pts

3rd = 10pts

4th = 9pts

5th = 8pts

6th = 7pts

Silver Events

1st = 10pts

2nd = 8pts

3rd = 6pts

4th = 5pts

5th = 4pts

6th = 3pts

Bronze Events

1st = 4pt

2nd = 3pt

3rd = 2pt

4th = 1pt

AWARDS

The Top Five Point Scorers will become finalists for the Michigan Grappler Youth Wrestler of the Year.  The Wrestler of the Year will then be chosen based on in-state dominance and sucess on the National Level.  The Wrestler of the Year will receive a custom trophy.

The Top 10 Point Scorers will earn an automatic, at-large berth onto the Michigan Grappler All-Future Youth Dream Team.

The Top 50 point scorers will land a spot on the Michigan Grappler Youth Fab 50.  All of the Fab 50, including the top 10, will earn custom Fab 50 certificates. 




If you have not received your certificates for past Fab 50 Awards, please click below to download


              and print your certificate

Date

Sep 29

Oct 12

Nov 2

Nov 17

Dec 22

Jan 5

Jan 16-18

Jan 19

Feb 22

TBA

Mar 22

TBA

TBA

TBA

April 26

TBA

TBA

TBA

TBA

Event

MYWAY Mat Mayhem (Flint)

Brighton MYWAY (Brighton)

MYWAY Regional

Border Wars Monster Medal

MYWAY State Finals

NUWAY Nationals

MUSAW Greco-Roman State Finals

MUSAW Freestyle State Finals

**ASICS Kids Greco-Roman Nationals (Orem, UT)

**ASICS Kids Freestyle Nationals (Orem, UT)

Scoring Level

bronze

super platinum

platinum

bronze

silver

gold

platinum

bronze

platinum

silver

silver

gold

platinum

platinum

platinum

silver

gold

gold

gold

PAST CHAMPIONS:

2013 - Dominick Lomazzo (Dundee)

2012 - Easton Turner (Shamrock WC)

2011 - Andrew Hughes (Spartan Lightning)

2010 - Caden Natale (Shamrock WC)

2009 - Zack Cooper (Xtreme)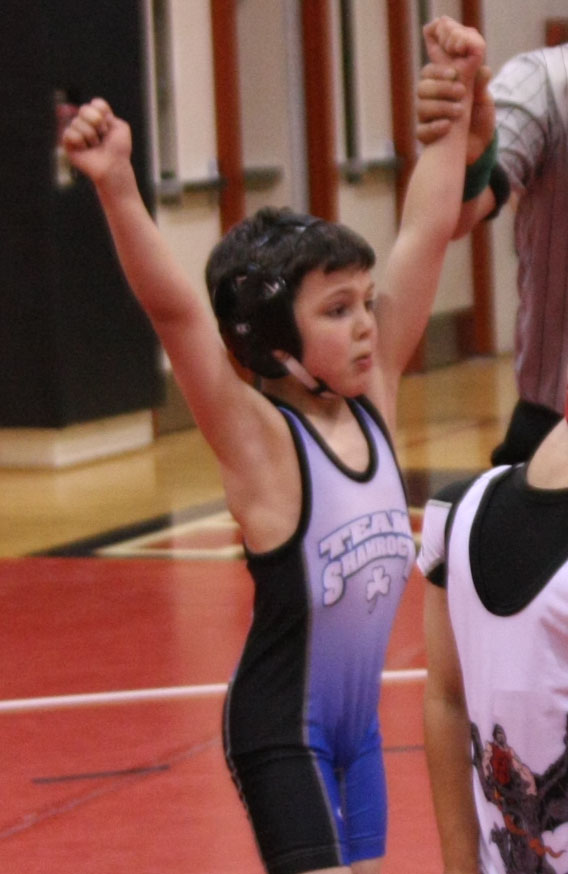 2013 - Lomazzo              2012 - Turner

   2011- Hughes                      2010 - Natale

    2009 - Cooper                     2008 - Hall